Yesterday we spent the morning at Disney's Hollywood Studios. we got there during morning Extra magic Hours so that we could ride the new Toy Story Mania ride. It was fantastic!!! We also wanted to see the Cars characters today, so we hunter them down and finally found them at Luigi's Casa Della Tires behind the exit from the Muppet movie. We had already looked in two otehr places beofre we found them! Good thing we are persistent!! AJ had a blast seeing Lightning McQueen up close and personal and, since it must be my lucky day, Britt-ish Designs came out with the perfect digi-scrap kit for my photos this week!!
There is a freebie kit, too! Check Britt's
blog
for that one!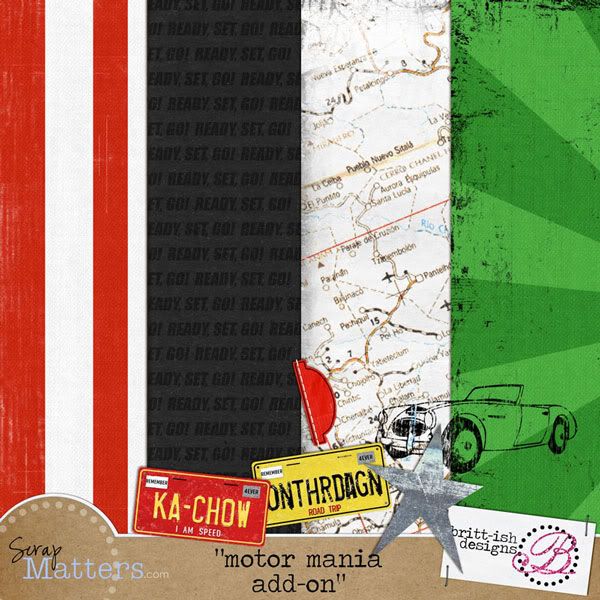 Fixed the link! Thanks for the comment!!